Shape Shift Run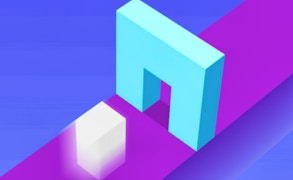 Shape Shift Run
Welcome to the enthralling realm of Shape Shift Run, a distinct and captivating entry in the ever-popular world of arcade games. This is a game that thrills and challenges you, offering addictive fun, especially for fans of clicker games, tap games, block games, and running games.
Shape Shift Run rests on a brilliant premise - the power to morph your on-screen graphic into various forms with just a simple click. This unique blend of tap games and block games mechanics tasks your fingers and neurons for an immersive gaming experience. As you may have guessed from the name, the goal here isn't merely running; it's about running while swiftly transitioning your shape to overcome upcoming obstacles.
Your avatar possesses different elasticities allowing you to transfigure into myriad shapes with a simple tap. The beauty lies within quick thinking and nimble fingers to calculate obstacles ahead and shifting the form in time. The great emphasis on reflexes and agility naturally aligns Shape Shift Run with the adrenaline-pumping excitement characteristic of running games.
The catch? Well, all transformations into jelly-like shapes need completion in an incredibly short span of time. Hence this game is not just about quick clicking; it's a true test of how quickly you can adapt to varying situations - making it one of the best clicker games.
If we consider its intuitive controls, vibrant graphics combined with a stimulating premise that keeps players engaged, Shape Shift Run wins as an enjoyable pastime. So come forth! Take up this exhilarating challenge today!
Dare you take on Shape Shift Run? Your next arcade adventure awaits!
What are the best online games?