Relmz.io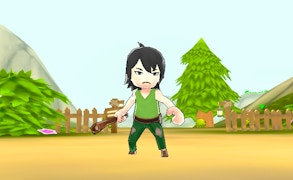 Relmz.io
Step into the adventurous universe of Relmz.io, an enthralling fusion of io-games, adventure, and role-playing genres. This adventure MMORPG game invites you into a unique journey wherein you wield the power to control adorable characters, and engage in thrilling battle-games against ferocious monsters.
Life is a journey we're all part of. Drawing parallels from this sentiment, Relmz.io offers an expansive arena-style MMO where gamers can embark on their own bespoke adventure. Watch as your cool customizable character springs to life, and gets stronger with every monster they defeat in the engaging monster-games.
Your journey begins as an ordinary individual, but soon progresses into a formidable force. The secret sauce - achieving victory against monsters, thus attaining glory. Collect gold and crucial items during your travels as these serve as valuable tokens that can be exchanged for power-ups for your character in these knight-themed games.
Fulfill missions, participate in side quests, and interact with other players to create a unique gaming experience. With every monster you defeat, witness as your strength multiplies until you are the most powerful being in this land of knight-games.
Customize - be it weapons or apparels, choose from myriad options to personalize your character's look as you smash your way up the charts. Start off as a humble novice and gradually rise to fame. Soon enough, every player will know your name! Dive into the captivating world of Relmz.io and fuel your quest for glory! Good luck!
What are the best online games?