Red Outpost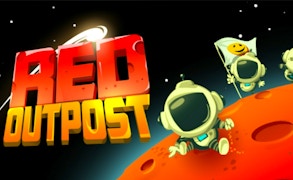 Red Outpost
Welcome to the intriguing universe of Red Outpost, a game that successfully merges strategy, management, and sci-fi genres into one addictive cocktail. A dazzling addition to the pantheon of city building games, Red Outpost offers gamers an unparalleled experience of managing and commanding a Martian outpost.
This game presents you with the thrilling endeavor of interstellar construction and administration. As a participant in robot games and building games, you'll recruit astronauts from Earth, cultivate crops in the habitat, harness solar power, mine Martian minerals, and unlock an array of new upgrades and technologies that will propel your outpost to glory. Your mission? To sustain life on Mars using strategic planning and smart resource management.
The gameplay is endless. As you delve deeper into this alien frontier, fresh challenges and opportunities arise ensuring there's always something new to explore. Workers can be assigned different roles within the operation – from farmer, miner to scientist – this adds an additional layer of depth to the management games genre.
The game's user-friendly approach doesn't get lost among its complex tasks either; its interactive tutorial ensures even beginners will enjoy embarking on this space adventure. The save-and-load feature is well implemented, meaning players can pick up where they left off at any time with ease.
Around every corner lurks a discovery that could change your martian landscape forever. With its compelling storyline mingling with demanding tasks and responsibilities needed for survival on Mars, Red Outpost provides endless hours of immersive gameplay – it's not just a game but a remote adventure waiting for your leadership.
To sum it up, whether you're an avid fan of management games, or simply captivated by the alluring concept of outer space colonization – Red Outpost is a game that guarantees stellar entertainment!
What are the best online games?