Pandemic Simulator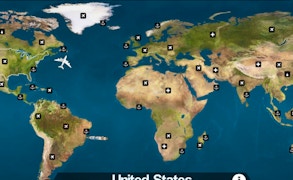 Pandemic Simulator
Welcome to the thrilling world of global contagion in the strategy-rich game, Pandemic Simulator. As a fusion of simulator games, management games, clicker games, and tap games, this unique digital experience excels at combining entertainment and education into a single, addicting package. Whether you're an avid gamer or simply curious about how diseases spread globally, Pandemic Simulator is the game you've been waiting for.
The gameplay is as sinisterly simple as it is engaging: you're an evolving pathogen with the sole objective to infect every living human on Earth. First, choose your base symptom: maybe a mild cough or an insidious fever. As the disease progresses, upgrade symptoms for maximum infectivity and resistance against human defenses. Each tap furthers your cause, making this game an engaging addition to any clicker games or tap games fan's repertoire.
Pandemic Simulator cleverly combines macro-strategy with micromanagement in a way that few other simulator games manage to accomplish. Armed with your custom-created disease, you'll balance factors like virulence and resistance across different human populations - keeping one eye on your progress bar and the other on global news updates.
As part of the growing genre of management games, Pandemic Simulator teaches players about epidemiology in an engaging way that extends beyond mere gameplay. By modeling real-world conditions and factors that can affect disease transmission, players are provided with interesting insights into the complexities of global health issues.
In conclusion, Pandemic Simulator stands out as a strategy game that not only entertains but also educates. Its unique blend of simulation, management, clicker, and tap elements creates a deeply engaging gameplay experience that will keep players entertained while learning how diseases spread worldwide.
What are the best online games?