My Little Farm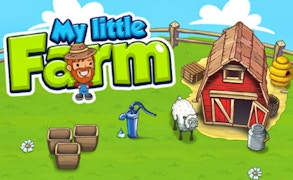 My Little Farm
Welcome to our in-depth review of the enthralling game My Little Farm. This game is a captivating amalgamation of farm games, management games, and a generous splash of simulator games. Catapulting players into an enchanting world brimming with hustle and bustle of rural life, My Little Farm is a haven for all animal games enthusiasts and aficionados of building games.
Nurturing your humble plot into an unprecedented hub of productivity, My Little Farm urges you to don the hat of an entrepreneur farmer. Plant your chosen seeds onto your purchased plot, witness them growing into splendid crops, and savor the joy of harvesting them. Remember, each crop holds the potential to be replanted or sold for substantial profits, keeping you thoroughly engaged in this fascinating mix of firm strategy decisions and immersive gameplay.
The game adds interesting dimensions by offering upgrades that augment your farm's productivity manifold. The thrill of upscaling your portfolio with a more diverse set of high-yield crops makes every gaming moment thoroughly enjoyable. As you navigate through this journey from a modest plot owner to a full-fledged farmer extraordinaire, you stride on the path that's both arduous and exhilarating.
No game within the realm of farm and management games captures rural charm like My Little Farm does. Interactions with lovable animals, making deliberate choices to expand and develop your farmstead- all these elements blend seamlessly together to create a gaming experience that is equal parts strategic planning and pure blissful fun! So put on those farming boots, nurture those green fingers- it's time to take over My Little Farm!
Brought alive by its fluid mechanics and charming storyline, My Little Farm provides an engaging ride into life on the countryside while challenging your strategic prowess all along. A must-play for lovers of farm or management simulation games - let's embark on the journey towards becoming bonafide farmers!
What are the best online games?