Mining in Notebook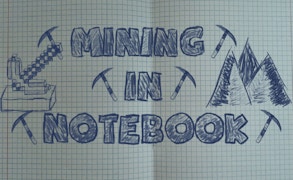 Mining in Notebook
Description
Immerse yourself in the intriguing world of Mining In Notebook, an action-packed clicker game that takes you on a thrilling journey of resource gathering. Set amidst a unique notebook style graphic environment, the game challenges you to mine stones, earn coins, and purchase new tools to enhance your mining capacity. With every stone mined, you'll unlock more advanced tools, enabling you to dig deeper into this fascinating world.
How to play
The gameplay of Mining In Notebook is straightforward. Click continuously on the screen to mine stones and collect coins. Use your earnings to upgrade your tools and improve your efficiency. Progress in the game depends on how well you manage your resources and invest in the right tools – each tool opens up new possibilities and stages within the game.
Tips and Tricks
Prioritize upgrading your tools as soon as possible - more powerful equipment means increased efficiency, which will speed up your progression through the different levels. Don't forget to utilize idle mining; even when you're not actively playing, you are still earning valuable resources.
Features
Unique notebook-style graphics create an engaging gaming atmosphere.
An array of advanced tools available for purchase and upgrade.
Addictive one-click gameplay that keeps you engrossed for hours.
An integrated system of progression that rewards continuous mining and efficient resource management.
An idle mining feature that allows you to accumulate resources even when not actively playing.
What are the best online games?