Mandala Coloring Book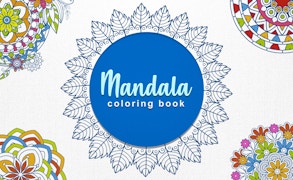 Mandala Coloring Book
Description
In Mandala Coloring Book, players are invited to release their stress and unleash their creativity. This enticing game provides a variety of intricate designs for the player to color and make their own. Each mandala offers a unique experience, allowing participants to explore their artistic side and make bold, vibrant decisions in a soothing environment.
How to play
The game's mechanics are simple and user-friendly. Use your mouse or touchpad to select colors from the palette and click on the sections you want to color. There is no wrong way to play – let your creativity run wild! As you fill in each segment, watch as your unique piece of art comes to life.
Tips and Tricks
Experiment with different color combinations for dazzling effects. Don't be afraid to use bright, bold colors! Remember, the point is not just coloring inside the lines but letting your imagination roam free. You can always undo if you change your mind about a color choice.
Features
A variety of intricate Mandala designs ready for coloring.
An easy-to-use color palette with plenty of options.
The freedom to create original works of art, with no restrictions or time limits.
User-friendly interface suitable for players of all ages and skill levels.
A relaxing game atmosphere that promotes stress relief and therapeutic benefits.
What are the best online games?