Magical Girls: Save the school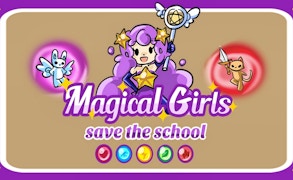 Magical Girls: Save the school
Hang onto your laser guns, folks, for the game aptly titled Magical Girls: Save The School is here to storm you off your feet! The newest addition to the gun games, battle games, and robot games genres, it offers an electrifying roller coaster ride unlike any other.
In this gripping action-packed saga, you are tasked with halting a horde of ingeniously designed Japanese school girls turned robots on a mission to commence total annihilation of your beloved school. Indeed, the stakes have never been higher!
The plot suddenly catapults you into an unexpected role of a modern superhero - a task you wouldn't have envisioned in your wildest dreams. The story cleverly marries elements of the east and the west, weaving together popular Japanese school girl tropes and American superhero fantasies.
The game is unflinching in its intensity but offers an element of hope in allowing you to wield an arsenal of superpowers against these mech-armored adversaries. It proves that even in the darkest times, courage shines brightest.
Magical Girls: Save The School isn't just another run-of-the-mill battle game; its captivating plotline and immersive gameplay positions it as an exciting addition to robot games.
If you consider yourself a connoisseur of action-packed gun games, then Magical Girls: Save The School is not one to miss. Its ability to offer exhilarating thrill with each level makes it a must-play for all gaming enthusiasts. Will you rise above the challenges and save your school?
In conclusion, this unique blend of beautifully designed characters, breath-taking action sequences and layered storytelling makes Magical Girls: Save The School, an unmissable gem among battle games. Here's your chance to step into the shoes of a modern superhero and make a difference! Grab your virtual guns now!
What are the best online games?