Mafia Wars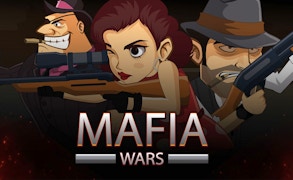 Mafia Wars
In the vast sea of gun games and battle games, there stands a title that delivers an exceptional fusion of both, hailed as Mafia Wars. This action-packed shooting game takes you on an adrenaline-pumping ride into the corrupt world of mafia, and it's every bit as thrilling as it sounds.
Mafia Wars drops you into the boots of a brave cowboy, embroiled in a fierce fight against the underworld's corrupt forces. As if plucked right out from a classic Western tale, our protagonist battles through nail-biting levels teeming with diverse bosses; each more sinister than the last. However, do not dismay as the game furnishes you with mighty weapons and staunch allies to aid your crusade against these elite mafia.
The element that sets Mafia Wars apart from other conventional gun games is its strategic ammo conservation aspect. With bullets being an indispensable resource, players are required to thread cautiously and save their ammunition for dire situations - adding another layer of excitement to this already heart-thumping battle game.
The alluring simplicity of this title extends it into the realm of clicker games, offering players an easy-to-learn yet hard-to-master gameplay mechanic. Whether you're a fan of intense shooters or prefer the laid-back charm of clicker games, Mafia Wars handsomely caters to both preferences.
In conclusion, if you are on the lookout for a game seeped in relentless action and thrilling strategy while also providing solid entertainment -- 'Mafia Wars' is a must-try title in your list. Remember to save some bullets for the worst times and Good Luck!
What are the best online games?