Mad Shark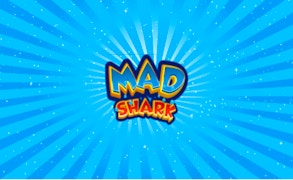 Mad Shark
Description
Submerge yourself in the thrilling aquatic world of Mad Shark, an action-packed game that puts you in the fins of a ferocious shark. Your main task is to navigate treacherous waters fraught with danger, while collecting fish, stars, and life-enhancing items. Your journey takes a treacherous turn as you have to battle rogue submarines, tricky mines, lethal missiles, and hazardous radioactive barrels.
How to play
Maneuver your shark with intuitive keyboard controls. Gather as many fish, stars, and life-enhancements as possible while simultaneously evading or destroying obstacles. Use the collected stars to unlock potent super features and powerful upgrades to aid you in your underwater battles.
Tips and Tricks
To gain more points, try to gather items consecutively to activate the bounty multiplier effect. Stay vigilant of the deadly obstacles: avoid submarines and mines while neutralize missiles with your super features. Utilize your available upgrades wisely for intense situations.
Features
Action-Oriented Gameplay: Fast-paced game mechanics keeps players on high alert.
Diverse Environmental Challenges: Submarines, mines, missiles and radioactive barrels constantly test the dexterity of players.
Packed With Power-Ups: Abundance of super features and upgrades adds depth to the gameplay.
Energetic Visuals: Lively graphics transport players deep into an awe-inspiring underwater world.
What are the best online games?