Idle Survival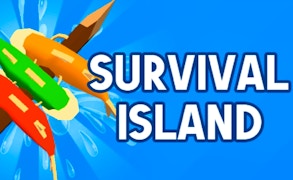 Idle Survival
Immerse yourself in the challenging yet captivating world of Idle Survival, a game which smartly combines various genres including survival games, building games, and even elements of hunting games and fishing games. This unique blend makes it stand out in the crowd of the ever-popularclicker games andidle games.
In Idle Survival, you're thrown onto a desert island, left to your devices in order to survive. The game intrigues, instills a thirst for exploration, and challenges you with its survival mechanics. It's a daring leap into the unknown with only one goal – survival.
The key to your survival lies in your ability to quickly adapt to this harsh new environment. Gather resources, use them to craft essential items, go on hunting and fishing expeditions for food, and ultimately establish your own desert island dwelling. The stakes are high; strategic gameplay is crucial in this building game.
Different from otherclicker games,Idle Survival's idle mechanics play out perfectly here. Even when you're not actively playing, progress doesn't stagnate; instead, your character continues working hard - gathering resources or crafting items.
The graphics have an inviting charm that adds depth to the gameplay experience. The user interface is well organized and intuitive making it easily navigable even for novice gamers. Despite its seeming simplicity at first glance, Idle Survival does an excellent job of providing a deep and satisfying survival experience.
In conclusion, Idle Survival leverages an innovative combination of gaming genres into an immersive package that keeps players engaged through every second of gameplay. As far assurvival games,hunting games,fishing games,building games,clicker games,and idle games go,this one definitely deserves a spot in your game library.
What are the best online games?