Hugi Wugi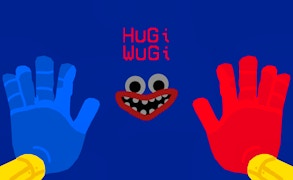 Hugi Wugi
Description
In Hugi Wugi, a thrilling run and escape pixel game, you must outpace a terrifying monster while on a relentless quest to locate the lucky block. Time is your greatest foe, for failure to reach your goal before the clock runs down could leave you in the entity's clutches. With every level you conquer, the stakes get higher and the gameplay more suspenseful.
How to Play
To maneuver through the game, use the WASD keys. A full 360-degree view around your character can be achieved by moving your mouse cursor. To pause the game in moments of extreme tension or need, press the "p" key. Remember, reaching the lucky block is your primary objective!
Tips and Tricks
Keep an eye out for visual cues and sounds as they could indicate where the lucky block might be. Paying attention to your surroundings can also help you avoid Hugi Wugi. Speed is paramount but remember that quick reflexes and strategic pauses using the "p" key can make a huge difference.
Features
Pixeled graphics: Enjoy an old-school gaming experience with pixel-style visuals.
Suspenseful gameplay: Engross yourself in high-speed chases filled with nail-biting tension.
Engaging levels: Each stage offers unique challenges and increases in difficulty.
Immersive sound effects: An intense soundtrack that enhances gameplay.
What are the best online games?