Hit Masters Rush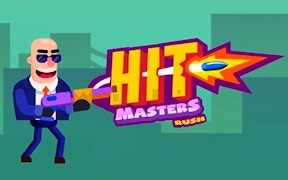 Hit Masters Rush
Prepare to dive into a world of adrenaline-pumping entertainment with the new action-packed video game, Hit Masters Rush. Designed as a thrilling fusion of gun games, running games, and skill games, this title brings a fresh wave of excitement for gamers seeking an out-of-the-box gaming experience.
Hit Masters Rush continues the legacy from its predecessor, Hist Master, by offering an enthralling adventure that thrives on fast-paced action. Your objective? Aid the sprightly little hero who is set on a daring mission across rooftops, battling enemies in his path. The game demands not just running and jumping skills but also precision reflexes to slide past obstacles and masterful aim to shoot down foes.
The gameplay of Hit Masters Rush will solidly engage you, whether you're a fan of gun games or not. The intense firefights make for glorious combat scenes that would compel any action aficionado. As the hero leaps from roof to roof, you'll feel your heart race with the exhilarating thrill typical of running games.
Yet this game isn't just about frantic movement and shooting. It throws in elements typically found in skill games, asking players to strategize their moves while maintaining speed and agility. Balancing these elements takes practice, adding another layer of challenge to the mix.
In conclusion, Hit Masters Rush brings something for everyone - breathtaking action sequences for gun game lovers, fast-paced parkour for fans of running games, and strategic gameplay mechanics common in skill games. Strap yourself in your gaming chair – it's time to help our little hero conquer the rooftops!
What are the best online games?