Hamster Island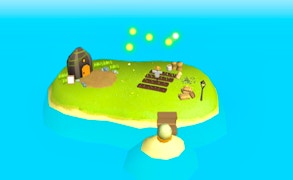 Hamster Island
Welcome to the vibrant realm of Hamster Island, a delightful mix that smartly blends elements of management games, building games, city building games, with a sprinkle of farm games and the charm of animal games. This strategy-simulation wonderland offers you a fascinating opportunity to take on the role of an imaginative architect, city planner, and nurturing farmer.
In Hamster Island, you're not just constructing bland infrastructures. You're creating a lively habitat for adorable, tiny hamsters. It's your mission to tailor-make a village specifically for these cute furballs, enriching their lives with farmlands to frolic in, cafes to chill, and restaurants for gourmet indulgence. A central part to this strategic gameplay are these arresting hamsters themselves. From donning humorous disguises as other animals to displaying fascinating quirks; they ensure your playtime is filled with endless amusement.
But Hamster Island isn't solely about recreational building or carefree farming. It's a strategy game that demands thoughtful management and meticulous planning. Challenging in its own way, it puts your resource allocation and planning skills to test as you aim at enticing more hamsters to join your thriving community.
The game captures the essence of a perfect blend.Farm games-like elements offer you a sense of nurturing fulfillment as you take care of bountiful farms while the city building game-esque features empower you as an architect of a bustling metropolis - albeit one bustling with adorable hamsters.
Come join this whimsical setting teeming with tiny paws and twitching noses. Whether you are an ardent fan of city or farm building ventures or simply have a soft spot for animals especially hamsters, Hamster Island is bound to have something delightful in store for you!
What are the best online games?