Halloween Coloring Book Game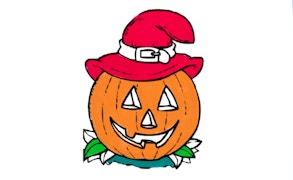 Halloween Coloring Book Game
Immerse your imaginations in a thrilling world of creativity with the enchanting Halloween Coloring Book Game. This fun-filled, intuitive masterpiece ranks high among the hottest Games for Kids, combining elements of a drawing games and coloring games, with a captivating twist of creepy creatures and spooky landscapes representative of delightful monster games.
This interactive online game champions the idea of espousing one's inventive side, propelling every kid to dive into their own expressive universe where they can freely create, color, and bring to life their personalized Halloween-themed world. The gamified journey starts by choosing any Halloween image from a broad collection then letting your artistry take the reins as you fill it with your favorite colors. It's more than just a game, it's an art-inspired adventure that enables players to create a vibrant and perfect painting.
What sets this game apart from ordinary coloring books is how it brilliantly combines free-play with structured gaming. Its simplicity marries perfectly to its compelling concept; you don't merely color characters, you breathe life into every sketch through your personal choice of hues. Expertly illustrated designs and ample creative freedom are what make this game a must-play for kids seeking an engaging pass time.
The Halloween Coloring Book Game genuinely captures the essence of originality while perfectly delivering on its monster theme. In addition to fostering creativity among its players, it ingeniously integrates amusing yet spooky elements to keep the experience thrillingly enjoyable for every player. So, whether you are seeking an engaging kids' activity or simply want to reminisce about Halloween's eerie charm, this game is just the perfect deal for you.
In conclusion, brace yourself for an artistic ride that goes beyond mere coloring - it's all about injecting creativity into every stroke while encountering fun monsters along your journey.
What are the best online games?