Granny's Mansion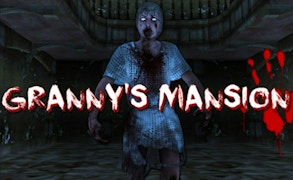 Granny's Mansion
Emerging from the eerie depths of the horror games genre, Granny's Mansion serves up a chilling cocktail of fright and fun that will satisfy the cravings of any scary games aficionado. This chillingly immersive experience puts the player right at the epicenter of an unsettling narrative, presenting a pulsating challenge for any seasoned escape games player.
Pervaded by macabre darkness, Granny's Mansion takes you on a nerve-wracking journey through an enigmatic, gloomy structure. Your mission: to unlock its secrets and escape before Granny catches you. This isn't your usual game of hide-and-seek; it's an intense survival escapade that takes 'grandma's house' to a whole new terrifying level.
The game controls are intuitive and user-friendly. WASD for movement, E for action, F for light (a limited resource in this dread-filled environment), G for camera, R for restart, and finally, L, to lock your cursor. These controls ensure that this game falls within the realm of accessible yet intriguingly challenging Skill Games.
The thrill of outsmarting Granny makes this title one of the stand-out entries in the burgeoning world of granny games,. The excitement intensifies with each passing moment as you creep around in dimly-lit corners and passageways, searching for clues and essential items to aid your escape while evading Granny's sinister surveillance.
In conclusion, if you're thirsty for adrenaline-packed action and spine-chilling fear, Granny's Mansion is your ticket to an unforgettable ride into horror gaming's most intoxicating territories. Packed with suspense and surprises at every turn, this game proves once again why scary escape games continue to enchant gamers worldwide.
What are the best online games?