Granny Horror Village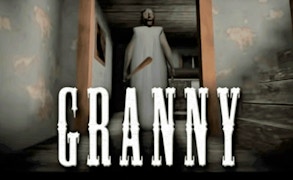 Granny Horror Village
Step into the dark and eerie world of Granny Horror Village, a thrilling blend of escape games, skill, horror, and a dash of scary games. This first-person action game will have you on the edge of your seat, frantically searching for your exit from the spooky granny's clutches.
The keyword here is survival – whether you're an ardent fan of escape games or a devotee to granny games, Granny Horror Village's creepy atmosphere sucks you in and doesn't let go. With its finely tuned blend of suspense, horror, and skill-based challenges, this game is a commendable addition to the roster of horror games and scary games.
The 3D graphics are chillingly atmospheric, transforming unsuspecting household items into potential tools for survival or harbingers of doom. The gameplay is intense, keeping players on a razor's edge as they navigate through the dimly lit rooms and corridors. Granny's malicious presence consistently looms large over players, maintaining an ambiance of utter dread that few scary games have successfully achieved.
The game's highlight is its devilishly clever puzzles that blend seamlessly with the terrifying narrative. These intricate brain-teasers demand both intellect and nerves of steel from the players- a testament to its roots in Skill Games.
In final words, Granny Horror Village expertly combines elements from escape games, granny games, skill games in an intense horror setting to make for an unforgettable gaming experience.
Granny Horror Village. Escape if you can. But remember: Granny is always watching.
What are the best online games?