Fruit Clicker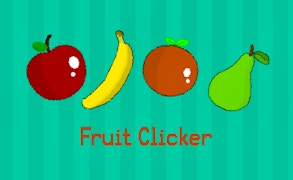 Fruit Clicker
Description
Step into the world of Fruit Clicker, a uniquely engaging action game. The premise revolves around gathering as many FruitCoins as you possibly can. These valuable coins can later be exchanged for fantastic upgrades in the in-game store. Play now to reveal a mysterious award that will surely pique your gaming spirit.
How to play
Simply tap or click on the screen to collect FruitCoins. The more you tap, the more FruitCoins you gather, making for an exciting gameplay experience. To progress rapidly in the game and maximise your score, spend your FruitCoins wisely in the store to get useful upgrades. Keep playing and you may unlock a hidden reward!
Tips and Tricks
To help speed up your punchy fruit collection, aim for rapid and consistent clicks or taps. Additionally, don't rush to spend your FruitCoins immediately. Instead, try accumulating them for impactful upgrades which can significantly increase your earning rate.
Features
Easy-to-master click or tap controls suitable for all ages.
An engaging upgrade system that adds depth to gameplay.
A secret reward available only to persistent players.
Vibrantly pixelated graphics, appealing to nostalgia and modern design alike.
What are the best online games?