Finger Rage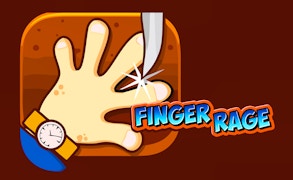 Finger Rage
Description
In the game Finger Rage, your touch accuracy and speed are put to the ultimate test. Touch rapidly as you strive to score maximum points and accumulate wealth. However, precision is paramount and any misstep could mean restarting the game. With continuous gameplay offering real-life challenges, anticipate an adrenaline rush as you unlock all gaming hands!
How to play
Simple yet thrilling, all it takes to play Finger Rage is a single click! Just tap onto your screen as fast as you can, but remember to stay focused, averted taps reset your progress. Your objective is not only to get a high score but also earn money which helps you unlock more amusing hands.
Tips and Tricks
The key to success in Finger Rage lies in balancing speed with accuracy. It's not just about tapping quickly but hitting at the right spot. Start off slow, get comfortable with the tap zones before speeding up your clicks. And most importantly, stay patient even when restarting a round.
Features
Simple gameplay mechanics that promise unlimited fun
Nine animated hands that can be unlocked for diversity in gaming experience
Captivating cartoonish graphics that add an element of light-heartedness
A one-click-to-play feature for unhampered gaming sessions
What are the best online games?