Dont Step on the White Tile Revenge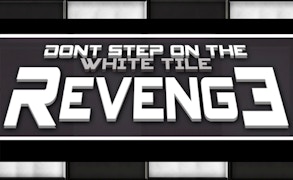 Dont Step on the White Tile Revenge
Description
Dont Step on the White Tile Revenge is an exciting, fast-paced game designed to test your reflexes and sense of timing. You are challenged to tap only the black tiles as they appear on your screen while avoiding touching the white ones. With two dynamic modes - Classic and Rush, this game requires precision and quick actions. Stepping on a white tile leads to immediate game over!
How to Play
To play, simply tap the black tiles that appear on your screen. The objective is to tap as many black tiles as possible in a given timeframe. Remember, you have two modes to choose from; in Rush mode, the speed increases continuously while Classic mode provides a fixed pace of gameplay. Be quick and avoid stepping on any white tiles.
Tips and Tricks
Maintain a steady rhythm! Being fast is important but accuracy is key. Try not to rush in Rush mode; instead, focus on keeping up with the increasing speed. In Classic mode, find your pace and stick with it. Remember, stepping on one white tile can end your game!
Features
Addictive Gameplay: Fast paced action keeps you engaged.
Different Modes: 'Rush' for those who like challenges and 'Classic' for steady players.
User-friendly Interface: Simple and easy-to-understand gameplay.
High Replayability: Beat your own high scores will keep you coming back.
What are the best online games?