Do Dragons Exist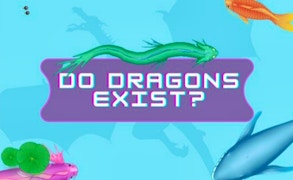 Do Dragons Exist
Step into a world where the law of the jungle reigns supreme with "Do Dragons Exist", a delightful fusion of an action-packed adventure in the realms of animal games, battle games, and dragon games. This isn't your typical mythical quest; this game thrusts you into a very unreal, surreal reality where evolution is the key to survival, and becoming a fearsome dragon is the ultimate goal.
In this turbulent battlefield that dances with chaos and danger at every corner, players start off as a humble tadpole navigating through perilous conditions. The rules are simple yet harrowing: Devour or be devoured. Each successful conquest not only increases your strength but also brings you one step closer to evolving into an all-powerful, divine dragon. But beware - an enemy too powerful can send you spiralling back to square one.
"Do Dragons Exist" has seamlessly intricately interwoven elements of animal-games with battlefield tactics reminiscent of classic battle-games. It challenges you to adopt just not brute force but also strategic cunning synonymous with dragon-games to outwit your foes. It's survival of the fittest out there, and only those can summon the divine dragon who have courage in their hearts and strategy in their minds!
The gameplay promises relentless action coupled with nerve-wracking strategy that keeps you on your toes till the very end. "Do Dragons Exist" is more than just a game; it is a thrilling ride that tests your survival instincts and tactical prowess all while letting you experience life as one of nature's most feared mythical beast - The Dragon.
So, don't just ask yourself, "Do Dragons Exist?" Instead, dive headfirst into this riveting journey and become the Dragon you were born to be!
What are the best online games?