Destroy It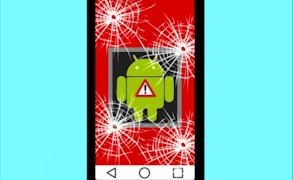 Destroy It
Unleash your inner Hulk with the latest entrant in the world of action games - Destroy It. A game that encapsulates the power of destruction at your fingertips, blending the popular elements of clicker games and tap games.
Have you ever been overwhelmed by the urge to smash your gadgets due to sheer frustration? Destroy it perfectly emulates that experience, allowing you to let off steam without damaging real-life valuables. This stress relief game's plot revolves around vandalizing a myriad of devices, making it a versatile addition to the realm of clicker games.
Destroy It, true to its name, encourages purposeful demolition. To advance in this game, each hit on an object is pivotal. The rule - the more times an item is hit, the closer you are to unlocking new devices. This innovative twist sets new benchmarks for tap games.
The beauty of this game lies in its simplicity. Need not worry about mastering complex controls or strategies. Success is just a click or tap away! This makes Destroy It not only one of the most accessible action games in recent times but also extends its appeal beyond conventional gamers.
In conclusion, if you're searching for a refreshing blend of action and tap games, then look no further than Destroy It. Its engaging gameplay and stress-relieving premise make it a must-play amongst clicker games. Let this game be your gateway into a world where every tap counts and every device destroyed leads to new ones waiting for your wrath!
What are the best online games?
TAGS