Delicious - Emily's New Beginning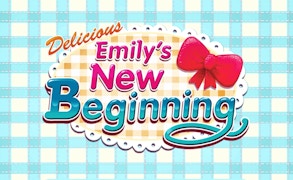 Delicious - Emily's New Beginning
There's a delectable aroma wafting from the gaming landscape, and it's coming from Delicious - Emily's New Beginning, one of the most engaging cooking games on the market today. This entrancing restaurant-themed adventure blends charming visuals, strategic gameplay, and a heartwarming narrative to create an irresistible experience that will captivate players of all ages.
The game centers on Emily, a spirited restaurateur juggling the demands of running a bustling eating joint while being a doting mom to her adorable newborn. It's up to you to step into Emily's shoes and guide her through this challenging yet rewarding endeavor. Balancing work and family life has never been more fun!
Delicious - Emily's New Beginning offers more than just cooking mechanics; it dives into management aspects as well. As one of the most engrossing management games, it requires strategic planning and quick decision-making skills to make Emily's restaurant succeed. You'll be in charge of serving customers swiftly, preparing food orders accurately, and ensuring everything runs smoothly.
This game is visually delightful with its colorful graphics and detailed environments- it truly encapsulates what games for girls should be like: fun, inspiring, and empowering. Navigate through adorable kitchen chaos as you keep customer satisfaction high and the cash register ringing!
The cooking action in Delicious - Emily's New Beginning is as thrilling as it can get in restaurant games, making you feel like a master chef juggling multiple orders while handling business operations efficiently.
If you've been searching for cooking games or management games with heart, look no further than Delicious - Emily's New Beginning. It puts you right in the middle of restaurant-running excitement while also giving you a glimpse into family life that makes these genre of games even more relatable and fun.
Come join Emily in her new beginning – where the kitchen sizzles with fun, challenges stir your sense of strategy, and where gaming is served with a side dish of heartwarming family moments!
What are the best online games?