Delicious - Emily's Hopes and Fears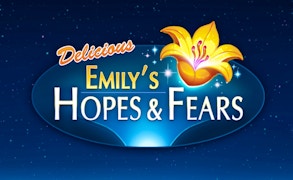 Delicious - Emily's Hopes and Fears
Get ready to embark on a culinary adventure with Delicious - Emily's Hopes and Fears, an exciting entry in the realm of restaurant games and management games designed specifically for the delight of all young gaming connoisseurs. This riveting game is a treat not only for the taste-buds but also for the mind, combining elements of strategy with fun-filled gameplay to stir up a recipe for non-stop entertainment.
The game marries together two favorite pastimes of kids: playing cooking games and stepping into the role of decisive managers. As Emily and Patrick, your little ones have the important mission to save their daughter's life, adding a layer of thrilling drama to an already action-packed, fast-paced game.
In this compelling example of games for kids, our protagonists run a thriving restaurant business. However, mastering time management skills becomes critical as they juggle between preparing delectable dishes and caring for their ailing child. The clock is ticking and every second count!
Delicious - Emily's Hopes and Fears offers multiple levels that increase in complexity, helping children develop their problem-solving abilities while having an absolute blast. What makes it even more appealing is its ability to break down gender stereotypes by promoting it as one of the finest games for girls.
In conclusion, if you're searching for an engaging game that combines strategic thinking with delightful cooking fun, look no further than Delicious - Emily's Hopes and Fears! This game will surely cook up some magical moments for your little ones!
What are the best online games?