Cube Xtreme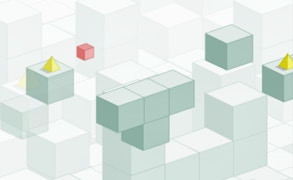 Cube Xtreme
Discover an exhilarating fusion of arcade, skill, and survival genres nested within the captivating world of Cube Xtreme. As far as block games go, Cube Xtreme revolutionizes the realm with an engaging blend of rapid pacing and a high stakes survival mechanic that will keep you on the edge of your seat.
Cube Xtreme offers an electrifying experience that combines facets from beloved genres like block games, skill games, running, and survival games. The game is a thrilling odyssey, a magnetic vortex pulling you into 27 awe-inspiring levels that challenge your reflexes and tickle your strategy bones.
Race against time in this heart-racing running game, deftly dodging obstacles and traps in your path. Your survival depends solely on your ability to react swiftly: one blink of hesitation can be fatal in this unforgiving environment. But fear not, for Cube Xtreme's immersive design lets you embrace the thrill rather than succumb to it.
The game offers two distinct modes catering to varied gaming preferences. Whether you're a casual gamer seeking quick bursts of fun or a hardcore gamer striving for strategic depth in skill games, Cube Xtreme has got you covered.
In conclusion, explore hours of endless fun as you navigate through the kaleidoscopic dimensions of Cube Xtreme - A unique testament to the timeless allure of block games and their potential for innovation. With its flawless synthesis of running game mechanics and high-stakes survival gameplay, Cube Xtreme promises an irresistible arcade experience that truly tests and rewards player skill.
What are the best online games?