Commander Keen The Return Clouds Edition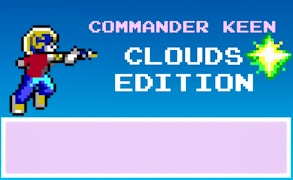 Commander Keen The Return Clouds Edition
Description
Experience an exhilarating remake of the classic "Commander Keen" game with "Commander Keen The Return Clouds Edition". This time, you're on a mission to save Cloudland. The game features procedural levels, providing a unique gaming experience every time you play. Gather points, compete with other players and claim victory as you tread through new scenarios and formidable monsters.
How to Play
The controls of the game are simple and straightforward. Navigate Commander Keen using your keyboard's arrow keys to move in different directions and space bar to jump or interact with objects. Scoring is based on the enemies defeated, levels completed, and bonuses found. To progress in the game, players must overcome each level's challenges and battles.
Tips and Tricks
Always be on the lookout for potential bonuses. They can not only help to increase your score but also assist in overcoming levels. Don't rush - take your time to understand enemy movements and patterns. Knowing when to dodge or attack can significantly affect your success rate in battles.
Features
Retro pixel-art graphics: Providing an aesthetic reminiscent of classic arcade games.
Procedural levels: Each playthrough offers a distinct challenge.
New scenarios: Experience fresh takes on familiar landscapes.
Social competition: Compare scores with other players for added excitement.
Intriguing story: Help save Cloudland from impending doom.
What are the best online games?