Bunny Run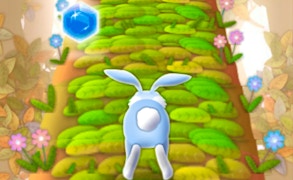 Bunny Run
Leap into the thrilling world of Bunny Run! This fast-paced, action-packed running game promises an exhilarating experience that seamlessly combines the charm of animal games with the thrill of fast-paced gameplay!
Bunny Run plunges you headfirst into the adrenaline-filled adventure of a bunny running, jumping, and swerving its way across a beautifully rendered forest landscape. With your heart pounding in rhythm with your bunny's rapid hopping, every second is filled with a raw, pure surge of excitement that only top-tier action games can provide.
The game's animation is fluid and dynamic, designed to keep you on edge as your bunny navigates through treacherous terrain and avoids obstacles at high speeds. This is truly a shining example of the captivating potential of animal-themed running games.
The addictiveness of Bunny Run hinges on its flawless integration of gem collection and upgrade system. Every gem collected during your perilous journey offers the promise of powerful upgrades for your fearless furry friend. These upgrades not only improve gameplay but also contribute to establishing Bunny Run as an excellent choice for fans of animal games.
In conclusion, Bunny Run is an innovative fusion of fast tempo running games and playful animal games. Its captivating blend of heart-racing action, engaging gameplay mechanics, and charming animal protagonist will certainly keep you riveted to your screens. So get ready to experience the frenetic pace and charm of this action-packed odyssey with Bunny Run! An adventure that truly captures the essence of what makes running and animal-themed video games so compelling!
What are the best online games?