Block World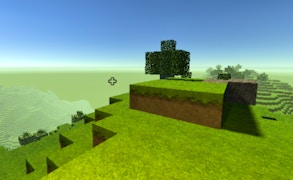 Block World
If you're a fan of pixel games, block games, or specifically, Minecraft Games, then the new game 'Block World' is definitely one to try! This latest entrant in the world of building games offers a medley of creativity and adventure that will satiate your gaming appetite.
Block World transports players into an expansive, open environment reminiscent of the classic Minecraft aesthetic. The game combines elements of a survival game with the creative freedom of a building game, providing hours upon hours of crafting and building fun.
The premise is simple yet engrossing: you can craft and cultivate your very own village or let your imagination run wild as you construct freely in an unlimited open world. You begin by collecting various types of blocks, which serves as the stepping stone to creating your personalized Minecraft-style universe.
The real charm of Block World lies in its limitless canvas for creativity. Much like a painter uses different colors and brushes, you can use numerous types of blocks to manifest your vision - be it castles soaring toward the sky or labyrinthine cave systems plunging into the earth's core.
But don't be fooled by its seeming simplicity! Survival is still key here. Whether you're braving solitary landscapes or engaging with online friends, expect challenges that will test your resourcefulness and resilience.
To sum up, Block World is a potent amalgamation of all things appealing about pixel games, block games, Minecraft Games, and survival games. It's an exciting addition to the realm of online building games. So go ahead, delve into this blocky world and start crafting your dreams!
What are the best online games?