3D Pixels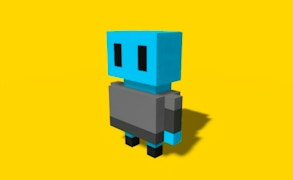 3D Pixels
Imagine a vast canvas of possibilities opening up before your eyes, ready to be filled with quick clicks and vibrant colors. That's the magic of 3D Pixels, a standout amongst drawing games and coloring games that targets the creative minds of our younger generation. It ingeniously mixes the familiar charm of clicker games with an intriguing dimension of pixel games as it sets out to engage, entertain, and educate all at once.
In the crowded arena of games for kids, 3D Pixels establishes its unique niche. This game cleverly integrates the childhood joy of coloring with an exciting twist - creating fantastic 3D objects. The thrill is not just in creation, but also in exploring a whole new world where numbers aren't just for counting or adding; they become your guides to paint a picture - quite literally!
A highlight in 3D Pixels that deserves mention is its intuitive gameplay. With just a few taps and swipes, anyone can get started on their journey to create amazing 3D objects. From elaborate designs to simple shapes, each creation becomes a trophy that signifies creativity and patience.
The sharing feature is another delightful inclusion in this game which supports all major social networks. Kids can easily share their digital masterpieces with friends and family promoting interaction and healthy competition.
In times when we double-check everything that our kids consume digitally, 3D Pixels is refreshingly family-friendly. The content is safe, engaging and absolutely free to download!
Discover the joy of digital artistry with 3D Pixels. If Picasso had been introduced to pixel art during his blue period, who knows what masterpieces would have come alive!
What are the best online games?