Xtrem No Brakes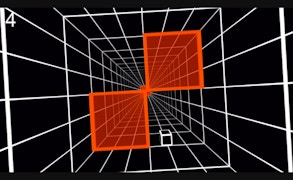 Xtrem No Brakes
Welcome, fellow arcade enthusiasts! Prepare to step into an exhilarating world of skill testing and rapid pace challenges in the form of Xtrem No Brakes. This remarkable addition to arcade block games compels you to tap into your coordination and precision to persevere.
The premise of Xtrem No Brakes is deceptively simple, yet it's devilishly compelling. Your task? Steer a cube in a world that bends to your will. The twist is that it's not the cube you control but the world that swirls around it! You'll find yourself engrossed in this unique combination of running games and immersive block manipulation.
This game is not just about survival but about mastering control in a constantly shifting environment. The rotating landscapes require agile reflexes, making Xtrem No Brakes a crown jewel among skill games. Its addictive gameplay keeps you on your toes – or rather, fingertips – as each swerve brings with it new challenges.
The gritty graphics add a tactile dimension that draws you deeper into this labyrinth of blocks. With each level crafted more devilishly than the last, you're bound to slip into a state of hyper-focus, racing against yourself in the pursuit of perfection.
As an exceptional blend of strategy and spontaneity, Xtrem No Brakes raises the bar for arcade block games. With its running game mechanics smoothly fused with dynamic block puzzles, it's sure to test your mettle at every twist and turn. Prepare for an adventure that will keep your adrenaline pumping and fingers twitching with each daring move.
Xtrem No Brakes is more than just another game - it's an exploration of skill and strategy wrapped up in a high-octane package. So buckle up gamers; it's time to dive headfirst into this revolving riddle!
What are the best online games?