Ubisoft All Star Blast!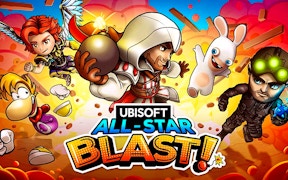 Ubisoft All Star Blast!
Prepare to embark on a thrilling journey of epic arcade chaos and nostalgic Ubisoft excitement in the all-new Ubisoft All Star Blast! This trailblazing gem isn't merely an action game; it's a wild mash-up of vibrant multiplayer maps, a deluge of addictive mini-games, and a treasure trove of legendary Ubisoft characters waiting to be unlocked.
Switching gears into the realm of mining games territory, this vibrant derby introduces you to classic Ubisoft games' references integrated cleverly within its king-size maps. The thrill of exploration blends seamlessly with intense action, requiring both guts and skill to dig deeper into the game's whirlwind universe.
Catering to the enthusiasts for clicker games, Ubisoft All Star Blast! takes the premise of incremental reward structure and multiplies it by ten. The click and reward methodology manifests in quirky minigames, where each click could bring you closer to unlocking a fan-favorite character or an exciting new skill.
For those drawn to Skill Games, get ready for an adrenaline-pumping experience as you steer your chosen character through challenging scenarios, putting your gaming skills and strategic prowess to the grueling test.
And let's not forget about our Anime Games lovers! Bright-eyed characters from beloved Ubisoft franchises are reimagined in delightful anime style aesthetics. It is an exhilarating fusion between West meets East gaming culture that makes this game such a magnet.
In essence, Ubisoft All Star Blast! is one heck of an action-packed vortex that brings together elements from various gaming genres. From mining games and clicker games to skill games all wrapped up in charming Anime styles – it promises fun times aplenty for gamers everywhere.
What are the best online games?