Tiny Owl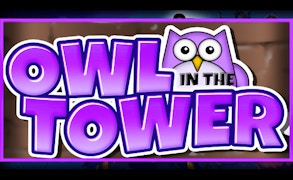 Tiny Owl
Description
Immerse yourself in the captivating world of Tiny Owl, an adrenaline-pumping survival game that keeps you on your toes! In this engaging arcade game, you'll pilot Pinky, a delightful little owl navigating through perilous skies riddled with looming obstacles and nefarious bats. Your mission is to guide Pinky to soaring heights while collecting a myriad of coins. However, beware of the rolling mines and deadly spikes scattered across Pinky's path. Every hit can mean a swift end for our brave feathered friend.
How to play
The controls of Tiny Owl are straightforward and easy to grasp. By simply touching each side of the screen, you can maneuver Pinky in every direction, allowing her to evade imminent danger or pick up coins enroute. Taking damage from enemies or dangers result in immediate defeat, so navigate wisely! You can also challenge your friends' high scores for some friendly competition.
Tips and Tricks
Try adopting an unpredictable flight pattern as this tends to confuse the bats. Also, keep an eye out for patterns in obstacle placement - they might just hint at where the next hazard might spring from! Most importantly, be patient. The highest scores come from carefully timed movements rather than reckless ascents.
Features
Friendly Competition: Challenge your friends' World scores in the leaderboard!
Cute Protagonist: Play as adorable Pinky Owl!
Spectacular Visuals: Stunning graphics accentuated by a captivating soundtrack!
Kid-Friendly: A game suitable for all ages!
Intuitive Controls: Simple one-touch gameplay!
What are the best online games?