Take me out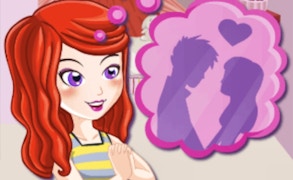 Take me out
Are you in search of awesome Games for Girls? Well, your search ends here with the beautifully designed game - Take me out. Perfect First Date is more than just a game. It's an interesting mix of dress up games, makeup games, and fashion games. It's a creative playground where girls can express their style and have loads of fun while doing it.
The crux of the game revolves around preparing a young girl for her quintessential first date. With more customization options than you'll know what to do with, you can ensure she looks exactly as you've imagined. Crafting her look could easily take hours – and trust me, those hours will fly by like minutes.
Serving as both an entertaining and engaging option among games for girls, Take me out lets players dive into the world of makeovers. If you're passionate about exploring different looks or love to experiment with trend-setting styles, this game is a must-try!
The graphics are absolute eye-candy! Vivid colors blend with clear animations to create a visually stunning experience. Not to mention the satisfaction that comes from seeing your avatar decked out in the most adorable outfits after hours of hard work.
Whether you're an aspiring beauty guru who loves makeup games or a fashionista at heart who can't get enough of fashion games, this one hits every mark. So put on your virtual styling cap and get set to recreate magic on your gaming device!
To sum up, 'Take me out' is not just another dress-up game – it's an adventure into the world of fashion that offers endless fun along with a splash of creativity. So why wait? Embark on this exhilarating journey and experience one of the most captivating games for girls!
What are the best online games?