Superhero Memory Match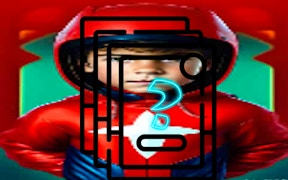 Superhero Memory Match
Description
Enter the fun and exciting world of Superhero Memory Match! An intriguing and classic puzzle game where you need to slide tiles to reconstruct a picture. Engage your cognitive abilities in this brain-challenging game as you move the blocks either by touch or click until your favorite superhero picture is perfectly reassembled.
How to Play
To play, simply use your mouse cursor or your finger (on touch-enabled devices) to click or touch the tiles. Slide these puzzle pieces around until they form a complete image. Each level increases in complexity, ensuring an escalating challenge for your memory and observation skills.
Tips and Tricks
In Superhero Memory Match, always focus on the smallest details in every image. Understanding the pattern of movement can be very helpful in solving puzzles. Utilize your memory skills to remember tile placements and visual cues, which will greatly help you in progressing through the game.
Features
Gorgeous visuals with fun, Superhero-based themes.
Mind-stimulating gameplay that enhances memory and observation skills.
Simple controls, suitable for players of all age groups and skill levels.
Infinite replayability with ever-increasing puzzle complexities.
What are the best online games?