Stickman Killing Zombie 3D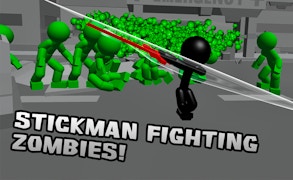 Stickman Killing Zombie 3D
Description
In Stickman Killing Zombie 3D, you are thrown into a 3D world overrun by zombie stickmen. As the new Stickman Hero, your mission is to eliminate this undead scourge. In the footsteps of the previous hero who rid the world from a similar threat 20 years ago, you must wield your sword and cause ragdoll-style zombie deaths. Feel the thrill of battle as you slay every enemy in sight.
How to play
Using arrow keys, guide your stickman in this plagued 3D world. The control (CTRL) key is used for attacking zombies. Your journey involves moving around and fighting to stay alive against the zombie hordes. Survival requires strategic movement and precise attacks. Progress through the game by killing more zombies, thereby becoming a legendary stickman.
Tips and Tricks
To enhance your survival, make sure to be always on the move and avoid being surrounded by zombies. Timely attacks are key to decimating your foes without taking hits. Also, understanding the rhythm of their movement can help you avoid unnecessary battles. Remember, it's a game of survival!
Features
Immersive 3D stickman world filled with zombies.
Epic combat mechanics with simple controls for movements and attacks.
Ragdoll physics leading to dramatic zombie deaths.
Bloody battle scenes with sword fights that add to the thrill.
Engaging background score that enhances gameplay experience.
What are the best online games?