Spiderblock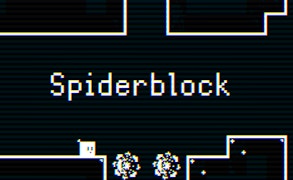 Spiderblock
Description
Spiderblock is an innovative and exciting arcade game that uniquely combines block and spider elements. As a block-based creature with the power to shoot spider webs, you traverse through walls and leap over hurdles. This game brings together the thrill of survival with the challenge of skill-based gameplay spread over 10 captivating levels.
How to play
The control scheme is simple, utilizing either keyboard or mouse controls to move your Spiderblock character. Your primary task is to shoot webs in order to climb walls or vault over obstacles. Progression through the game is level-based, with each stage offering new challenges and tougher environments.
Tips and Tricks
To excel in Spiderblock, timing is crucial. Ensure you shoot your web at the right time to navigate obstacles. Don't rush through levels; instead, develop a knack for understanding environmental layouts, as this will help you effectively dodge hazards and progress faster.
Features
Creative blend of block and spider elements.
Packed with 10 unique levels offering diverse challenges.
User-friendly controls suitable for all ages.
Dynamic environments that test players' skill and timing.
What are the best online games?