Soosiz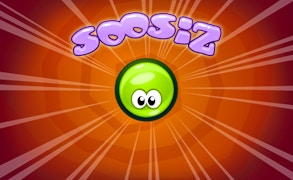 Soosiz
Description
Discover a whole new world in Soosiz, an exciting game that lets you navigate a constantly changing landscape that revolves around your character. You control a quirky character with the ability to stick to the surface, despite the gravitational twists. Embark on a thrilling journey from one platform to another, making optimal use of gravity to your advantage in this exhilarating exploration game.
How to play
Control your character using cursor keys or touch, as you progress through each level. Stay aware of the changing gravity as your navigate the landscape. The objective is to move from one platform to another using clever movements and keen anticipation of gravitational shifts. Progress in the game is determined by successful navigation through varying platforms and discovery of new worlds.
Tips and Tricks
To enhance your gameplay experience, plan your moves in advance considering gravity shifts. Navigational skills are key, so be sure to master controlling your character's movements for efficient progression from platform to platform. Lastly, remember that exploration leads to discovery and possibly hidden rewards.
Features
Gravitational gameplay mechanics: Utilise gravity changes for efficient navigation.
Vast Exploration: Discover various worlds while traversing platforms.
Intriguing Characters: Control an interesting protagonist with unique abilities.
User-Friendly Controls: Easily manageable via cursor keys or touch.
What are the best online games?