Snow Cover Model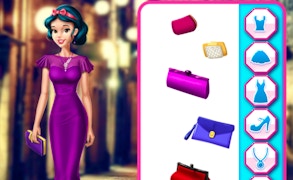 Snow Cover Model
As a staple in the Games for Girls category, Snow Cover Model is a splendid exemplar of the creative world of fashion games and dress up games. This game invites young players into an enchanting domain, one where fairy tale dreams can come alive, where you glide into the shoes of a personal fashion designer for a regal princess destined to grace a magazine cover.
The sparkling allure of Princess Games is brought to life beautifully in Snow Cover Model, nurturing creativity, fashion sense, and stylistic expression. The game plot spins around our princess who has bagged a prime spot on an upcoming magazine cover. This delightful event calls for an extraordinary outfit - not just any dress will do. As her personal fashion designer, you have the exhilarating task of creating an ensemble that is as unique as it is stunning.
The game pulls you into a whirlwind of striking silhouettes, bold colors, and dazzling accessories. The choice isn't limited to just dresses; you get to pick adorable shoes and complementary accessories too! In other words, it's all about crafting an impeccable look from head to toe.
The most thrilling part about Snow Cover Model is that it doesn't restrict your style choices. Traditional or avant-garde? Bold or subtle? The power lies within your hands. That's the beauty of this game - it's all about expressing individuality while keeping up with fashion trends.
In conclusion, Snow Cover Model brings forth a captivating blend of fun and learning while enhancing creativity and style awareness. It is undoubtedly one of the top picks in fashion games, making it worthwhile for fans of dress up games. So if you have always wished to delve into the mesmerizing realm of fashion design or simply love princess-themed adventures, this game could be your perfect match.
What are the best online games?