Shopaholic: Rio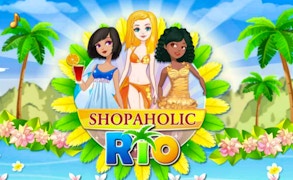 Shopaholic: Rio
Step into the lively and vibrant world of Rio de Janeiro with 'Shopaholic: Rio', a fantastic addition to the array of Games for Girls. Prepare yourself for a whirlwind vacation of shopping sprees, fabulous parties, and incredible makeovers that are sure to leave your fashion senses tingling!
This game effortlessly blends elements of dress up games, Hairdresser Games, and makeup games, creating an immersive environment where you can let your creativity run wild. As a Shopaholic in Rio, you'll find an expansive range of clothes, accessories, and makeup to choose from - perfect for the budding fashionista eager to stamp her style.
The game's vivid graphics beautifully capture Rio's energetic spirit, from its bustling shopping streets to its sizzling beach parties. Moreover, it is not just a mindless shopping spree; strategic decision-making plays a key role as you juggle between budgeting your purchases and maintaining your avatar's happiness levels.
The highlight of Shopaholic: Rio remains its colossal variety in fashion games. Right from choosing trendy ensembles to accessorizing them with ritzy jewels or giving your character a new hairstyle – every decision influences how you're perceived in the party circuits.
Shopaholic: Rio is sure to enthrall young girls who have a knack for fashion and dressing up. Its engaging gameplay combined with the allure of Rio de Janeiro's vibrant culture makes it an excellent choice for those who love fashion-oriented games. With its endearing characters and enchanting locales, it truly sets itself apart from other similar fashion-inspired titles.
If you love browsing through cute outfits, experimenting with hairstyles or exploring vibrant cities flush with culture and style - Shopaholic: Rio is just the game for you!
What are the best online games?