Shadobirds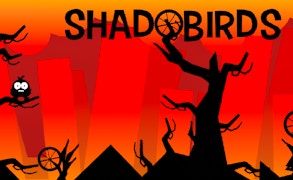 Shadobirds
Description
Shadobirds is an incredibly tough yet addicting arcade game. Take on the role of a bird navigating a world filled with dangerous obstacles and shadowy challenges. Despite its creator's warning of its difficulty, the game is designed to hook players into a relentless journey through 20 grueling levels. Dare to embark in this unforgettable voyage and become one of the few who can say, "I completed Shadobirds."
How to Play
The controls for Shadobirds are simple but mastering them takes skill. Tap or click on your screen to fly and avoid obstacles. You will need excellent timing and precision to advance through each level. Your progression will be saved after you've successfully completed each stage – ready yourself as the challenges get tougher with each level!
Tips and Tricks
Mastering Shadobirds requires patience and persistent practice. Be precise with your taps or clicks, as one mistake can end your run. Memorize obstacle placements on each level, learn from your mistakes and always anticipate what's coming next to navigate easily.
Features
Challenging 20-stage gameplay that increases in difficulty with each level.
A variety of obstacles including birds, shadows, nests, other avians and more surprise challenges.
Simple but engaging graphics that immerse players into the dark world of Shadobirds.
Intuitive tap/click controls designed for both newbies and seasoned gamers.
What are the best online games?