Rapunzel's Pregnancy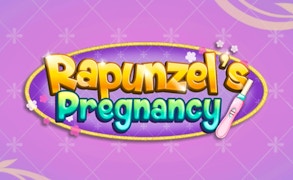 Rapunzel's Pregnancy
Prepare to plunge into a magical world with Rapunzel's Pregnancy, one of the most delightful Games for Girls you'll see this year. In this enchanting mix of Princess Games, operation games, and baby games, prepare to be captivated every step of the way.
Rapunzel is expecting her first child with gallant Flynn, and your task is to assist this glorious princess on her journey. Your mission? To help Rapunzel navigate through the myriad challenges pregnancy can throw at her. It's your job to make sure she's ready for whatever comes her way.
The game beautifully intertwines elements from different genres - fusing the charm of Princess Games, the complexity of operation games, and the innocence found in baby games. This blend provides an incredibly diverse gaming experience that will keep you hooked.
Moreover, what sets Rapunzel's Pregnancy apart from other typical games is its heartfelt storyline. The anticipation surrounding the arrival of Rapunzel and Flynn's first newborn baby injects a level of emotion hitherto unseen in such genres. This game isn't just about winning or losing, it's about experiencing a narrative journey that tugs on your heartstrings like few others do.
In conclusion, if you're looking for a title that successfully integrates different gaming genres with a tender and moving plotline, then look no further than Rapunzel's Pregnancy. Whether you're an experienced gamer or a beginner just dipping your toes in the world of online gaming, this game is sure to sweep you off your feet!
So dive into Rapunzel's magical world today - we promise you won't regret it!
What are the best online games?