Rail Runner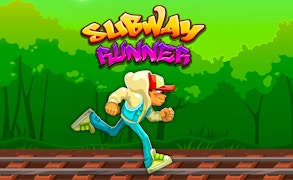 Rail Runner
Description
Immerse yourself in Rail Runner, an exciting adventure game set on a dynamic and unpredictable railway. Your goal is to traverse as far as you can, skillfully dodging obstacles that hinder your path. The game progressively becomes more challenging with changing level designs. Along the way, collect coins to enhance your power-up skills. Your perseverance is tested against your top score in this thrilling escape quest.
How to Play
To play Rail Runner, simply use the arrow keys or swipe gestures for mobile users to dodge obstacles on the railway track. Collect coins that you will find along the tracks and use them to upgrade your power-ups. As you progress, the level design becomes more complicated - testing your reflexes and concentration. Your mission is to beat your own high score in this relentless pursuit.
Tips and Tricks
Becoming a pro at Rail Runner requires keen observation and quick reflexes. Always be alert for upcoming obstacles and react swiftly to avoid them. Prioritize coin collection early on in the game to maximize power-up upgrades for more advanced levels. A small tip - try sticking to one side of the track for an easier dodge.
Features
Engrossing railway setup with varying level designs
Ability to collect coins for power-up upgrades
Progressive difficulty, offering a constant challenge
Detailed high score system, sparking competition within yourself
What are the best online games?