Radar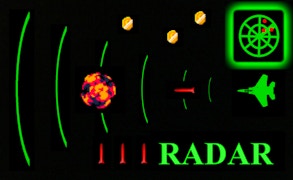 Radar
Description
In Radar, you are thrust into the world of military strategy and precision. This simplistic yet engaging game is all about making the right decisions under pressure. Your main tool in this war-based environment is your radar, a piece of technology that determines success or failure in your operations. Analyze and interpret incoming signals, identify threats, and make quick decisions to ensure your survival and victory.
How to play
The game employs straightforward controls; your mouse is used to navigate through the interface of your radar. The radar screen will show various signals representing potential threats. Interpreting this data accurately and making fast-paced strategic decisions form the backbone of gameplay in Radar. Success and progress hinge on your ability to react quickly to these incoming signals.
Tips and Tricks
Stay vigilant at all times! Signals on the radar can often be misleading; not every signal represents a threat. Developing a keen understanding of the radar's various blips will significantly increase your odds of survival. Careful observation and swift decision-making based on interpretation of these signals are essential skills for mastering Radar.
Features
Straightforward yet challenging gameplay requiring quick judgments
Radar system replicating real-world military technology for immersive experience
Different types of signals adding an element of unpredictability to each session
Frequent updates ensuring an ever-evolving battlefield with new challenges
What are the best online games?
Tags