Police Car Simulator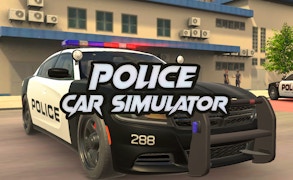 Police Car Simulator
Fasten your seatbelts, adrenaline junkies and gaming enthusiasts, as we dive into an exhilarating review of the enthralling Racing title - Police Car Simulator. This masterpiece is designed to satisfy your excitement for fast-paced car games and realistic driving games. It's not just a game; it's an extraordinary experience that seamlessly merges the thrill of high-speed chases with the strategic elements of police games.
Aimed at those who wish to feel the rush and responsibility of maintaining law and order, the Police Car Simulator game brilliantly embodies this through its robust gameplay. The developers have paid meticulous attention to detail, crafting a world so immersive that it makes players feel as if they are truly part of the police force. This lifelike experience is what places this title amongst leading simulator games.
The element of realism doesn't just stop at visuals; Police Car Simulator takes it a step further by incorporating an unprecedented level of physics-based driving mechanics. This gives fuel to enthusiasts of drifting games, allowing them to feel every turn and skid as if they were grappling with real-life G-forces.
Lovers of the police profession will find their heartbeats synchronizing with the sirens, courtesy of breathtaking 3D graphics that bring each police car and cityscape to life. It's this depth in visual storytelling that transforms this offbeat combination of police, racing, and simulation into a gaming experience like never before.
The Police Car Simulator is not just another car or driving game; it is a dream come true for those who have been captivated by police cars since childhood. The game beautifully marries passion with profession - bringing together all elements loved by gamers globally - making it a must-play for anyone who cherishes true gaming artistry.
What are the best online games?