Pixel Art Coloring Book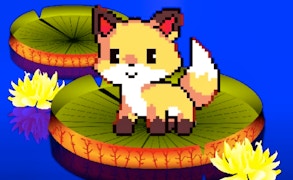 Pixel Art Coloring Book
Immerse your children in a world of colorful creativity with the Pixel Art Coloring Book, a game that elegantly combines coloring games, drawing games, and pixel games into one enthralling package. It's an online game, specifically crafted for kids optimizing their creative prowess while entertaining them to the fullest.
The heart of this experience lies in four unique pixel art images that await your child's artistic touch. Each image is an invitation to explore a vivid palette of colors and an exciting journey of self-expression. This isn't just a game; it's a canvas where your kids can splash their imagination.
The rules? There are none! Pick up that virtual brush and start coloring the pixels as you like. Should the sky be blue or maybe today's sky is pink? With Pixel Art Coloring Book, that's entirely up to you. Just let your creativity run wild!
What makes this stand out among other games for kids is its simplicity yet endless creativity it offers. The interface is super kid-friendly, so no worries about them getting lost in complicated gameplay mechanics.
This enchanting game also doubles as an effective learning tool, fostering color recognition, hand-eye coordination, patience, and focus in young minds. In essence, Pixel Art Coloring Book champions a fun-filled way for children to learn and grow.
The blend of vibrant colors, unique artwork design based on pixels – thus adding a touch of nostalgia for the adults - and intuitive controls makes Pixel Art Coloring Book addictive fun for all ages.
A haven for little artists; A catalyst for unleashing their inner Picasso; A captivating pastime; and above all - an endless source of joy – That's what the Pixel Art Coloring Book promises to be.
All it takes is a click to dive into this vibrant world. Why wait? Take a brush and awaken the artist within with Pixel Art Coloring Book! Remember to come back regularly for more updates with new images because the adventure doesn't end here – it merely begins!
What are the best online games?