Pixel Art 3D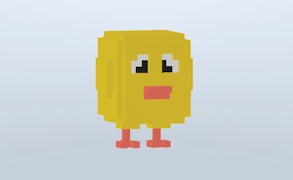 Pixel Art 3D
Step into a world of vibrant color and creativity with Pixel Art 3D, the leading name in immersive coloring and drawing games. This engaging game takes games for kids to the next level by offering an array of delightful 3D pixel arts to color in an exciting virtual environment.
Bursting with an eclectic mix of categories, Pixel Art 3D offers a vast range of art themes for your kids to explore. From playful animals and thrilling vehicles to mouthwatering foods, there's always something new to discover and color. This expansive variety not only keeps the entertainment flowing but also sparks children's imagination - a clear win in any kids' game.
At its core, Pixel Art 3D beautifully merges the fun of coloring games with the intrigue of pixel games. As your child selects an inspiring 3D pixel art image they want to bring to life, they'll soon be engrossed in selecting colors and filling numbered blocks. The simple 'press-and-hold' mechanism makes it easy even for young children to join in the fun. This beautiful fusion makes Pixel Art 3D one of the most innovative and engaging drawing games available today.
In conclusion, with its rich, vibrant graphics, wide-ranging themes, and intuitive gameplay, Pixel Art 3D is poised to reign as one of the best coloring & drawing games for kids. Parents seeking meaningful entertainment for their little ones need look no further - Pixel Art 3D is here to revolutionize the sphere of kids' games!
What are the best online games?