Photo Escape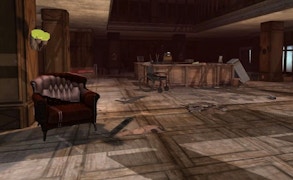 Photo Escape
Step into the bone-chilling realm of Photo Escape, an adrenaline-pumping fusion of escape games and horror games. This first-person escape game marries a captivating narrative with spine-tingling gameplay that's sure to satisfy thrill-seekers and puzzle enthusiasts alike.
Pack your courage and embark on a perilous adventure through the haunted halls of an eerie asylum. The ever-present sense of dread will have you checking corners and jumping at shadows while you hunt for your escape route. But remember, in Photo Escape, danger isn't just lurking - it's hunting you down. Every crackle behind you might hide an unspeakable terror waiting to pounce.
A standout feature in this breathtaking game is its focus on photography. As the title suggests, your trusty camera isn't only a tool, it's your lifeline. Photos aren't merely collectibles; they're lifelines that help you decode the labyrinthine asylum and give you an edge against whatever horrors await in the shadows.
Photo Escape is a truly immersive experience that eases players into its gloomy world with effective storytelling before unshackling its terrifying gameplay mechanics. It's a thrilling blend of tension-filled exploration and heart-stopping fear that masterfully weaves suspense and action into an unforgettable gaming experience.
If horror games tickle your fancy or if escape games stoke your imagination, then Photo Escape deserves a spot in your collection. It's not just a game; it's an experience – one where every corner turned, every photo snapped, holds the dread of lurking horror and the promise of escape simultaneously.
In conclusion, Photo Escape offers much more than chills down your spine – it provides intricate puzzles wrapped up in an enigmatic narrative that will keep gamers on their toes till the very end.
What are the best online games?
Tags