Parkour Game 3D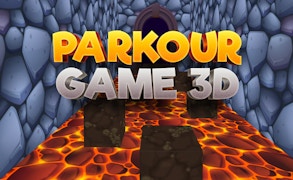 Parkour Game 3D
Description
Immerse yourself in a thrilling world of parkour with Parkour Game 3D. This high-stakes action game tests your agility and precision as you traverse different terrains and obstacles. As the levels progress, the game amplifies its difficulty, challenging your dexterity further. Your aim is to reach the finish line safely by swiftly conquering all scenarios thrown your way.
How to Play
To start playing Parkour Game 3D, simply use the on-screen controls to run, jump, slide, and climb. Timing is crucial: navigate carefully through challenging routes and avoid deadly traps to survive. Remember, each level tests not only your speed but also your problem-solving skills - you'll have to find the best route on-the-go!
Tips and Tricks
Succeeding in Parkour Game 3D is all about mastering the controls and understanding your environment. Don't rush blindly; analyze the scenario first, predict the challenges ahead, and plan accordingly. Practice jump timing on easier levels so you're prepared when things get tough.
Features
Engaging Gameplay: Non-stop action that keeps players hooked till the end.
Progressive Difficulty: Gradually increasing difficulty makes for an exciting challenge.
Vivid Graphics: Realistic 3D terrains that make gaming experience immersive.
Variety of Scenarios: Each level brings a fresh wave of obstacles to cross and puzzles to solve.
What are the best online games?