Paradise Island 2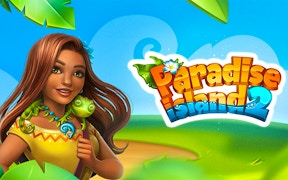 Paradise Island 2
Welcome to the vibrant and immersive world of Paradise Island 2, a standout strategy game tagged as one of the top building-games, management-games, and city-building-games. Crafted intricately with a rich palette of engaging features, this game offers you a delightful blend of adventure and relaxation.
The game takes you on a thrilling journey towards creating an unparalleled hotel empire on a scenic tropical island. For those with an inclination towards money-games and tycoon games, Paradise Island 2 will undoubtedly tickle your fancy, as it's designed with an engaging economic model where you can invest, gain profits, and build wealth over time.
Apart from its strategic elements, what sets Paradise Island 2 apart from other simulator-games is its gorgeous graphics and detailed environments. The tropical paradise comes alive with lush greenery, sparkling blue waters, and vibrant accommodations that add up to create an idyllic virtual haven for your digital tourists.
Your task: turn this lost paradise into the most luxurious resort ever seen. Lure family tourists seeking comfort or thrill-seekers looking for some adventure – even draw in virtual villagers looking for a new home. The response of these guests to your management style adds another layer of depth to this already complex game.
In conclusion, Paradise Island 2 is far more than just another city builder— it's an amalgamation of strategy, management, and simulation wrapped in top-notch graphics. It will test your entrepreneurial spirit while also transporting you to sunnier climes from the comfort of your couch.
If you're on the hunt for the next big thing in strategy gaming, consider your search over with Paradise Island 2 – the legendary hotel tycoon game.
What are the best online games?