Paper Chains. Addon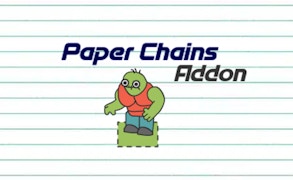 Paper Chains. Addon
Description
In the exciting game of Paper Chains. Addon, your mission is to destroy the terrifying monsters that lurk within each level. This isn't a simple hack and slash game - you'll need to use brainpower to succeed. Your weapon is a series of chained bombs that you'll need to swing into the monstrous creatures using your wits and strategic cutting tactics.
How to play
To play this challenging game, use your mouse cursor to cut the chains holding the bombs at just the right moment, in just the right order. Your aim is to swing or drop these explosives onto the monsters below. As your gameplay progresses, the challenges will get more complex, requiring careful thought and judicious timing.
Tips and Tricks
Always make sure you observe each level layout closely before making any cuts. Try to plan out the correct sequence of cuts to optimize your bomb trajectory towards your monster targets. And remember, timing is everything in Paper Chains. Addon!
Features
Puzzle-based gameplay: Use strategy and forward-thinking to conquer hurdles.
Increasing difficulty: As you advance through the levels, obstacles become progressively intricate.
Innovative mechanics: The chain-cutting technique offers a unique gaming experience.
Creative design: The paper-themed graphics contribute a distinctive look and feel.
What are the best online games?